Bathroom trends come and go, so here's how to get the most out of your renovation choices.
Go Organic
Organic shapes are becoming very popular as this gives the bathroom a more natural feel.
The Natural Organic trend focuses on a neutral colour palette of nudes, beige, and browns juxtaposed with jolts of black and white, giving the overall trend a subtle earthy feel.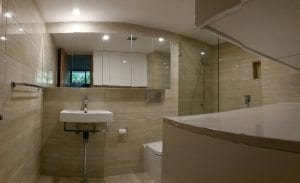 Free Standing Success
Free standing baths are the way to go! They come in both modern and heritage styles and really add that high-end feel. They are also perfect for making the room feel bigger because the floor extends to the wall creating space around the bath.
The angled sides and curved rim on the tub break up and soften the hard lines of a bathroom – creating a relaxing space. Check out our free-standing bath range.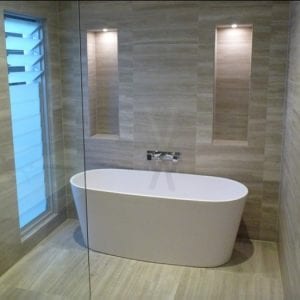 Think About the Sink
While traditional sinks are set into the vanity or bench top, you can think outside the box. Selecting a modern basin that sits on top adds an element of style and grace.
Here are just a few reasons why you may want to consider a above counter basin-
Stylish. A conversation piece that can't be beaten for adding interest and high-end panache to the bathroom.
Versatile. Usually bowl-shaped, they are also available in rectangular shapes—both boxy and with flared edges—as well as in swooping sculptural and nature-inspired shapes. Depending on the material used and the faucet selected, they can skew toward primitive or modern, sleek or substantial. It can be mounted above the counter or partially recessed.
Changeable. Easier to swap out than an under mount sink, which is typically wedged and sealed beneath the countertop. Today they come in brushed nickel finishes, copper, concrete, glass, porcelain, natural stone—the options are really endless.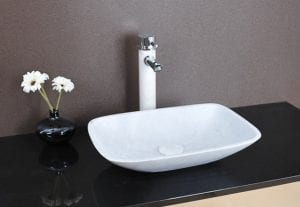 Luke's Bathroom Renovations Sydney do bathroom renovations Sydney wide. Our bathroom renovation packages represent the best value in Sydney. We offer a wide range of supplies including vanities, toilets, tiles, showers, taps, baths and fittings to suit any style. Bathroom packages to suit all types of budgets. Visit our showroom to discuss your needs and design your own unique bathroom.