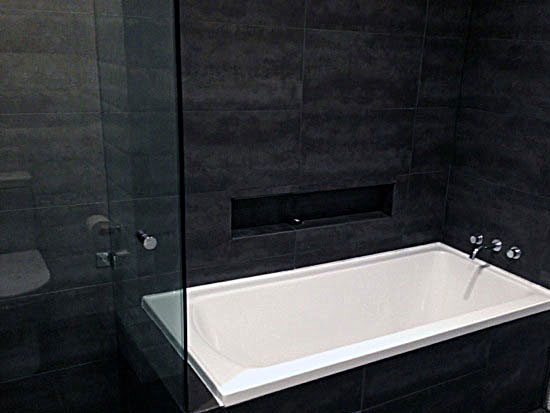 At Luke's Bathroom Renovations, we know that choosing to renovate your bathroom is a huge decision to make. Finding the right renovator is so important as it will not only affect the cost, but also the finish quality, turnaround time and overall satisfaction.
Our team has been working hard and giving great service and professional designs for over 15 years. At Luke's Bathroom Renovations we have all the expertise and experience needed to provide you with 100% customer satisfaction. Our combined hands-on experience and knowledge guarantees we are able to quickly and easily assess your project scope and needs. This helps us to provide proper quotes and on time completion dates, so you know exactly what to expect from the get go.
The Luke's Bathroom Renovations team is friendly and easy to approach with your vision and desires. Our dedication to customer service makes us more than happy to help you at any stage of your project.
Whether it be helping you to decide on the design and layout, finishes and furnishings, advising you on good practice building techniques or giving qualified advice and hands on knowledge and information on proven solutions, we are always happy to listen to your ideas and offer professional guidance and support.