Testimonials - What Our Customers Say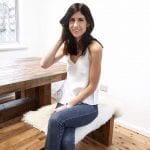 We ended up hiring Luke's Bathroom Renovations to complete our project, and they ticked all those boxes for us. They were efficient, always on time, worked weekends, paid particular attention to detail, and took on any feedback for adjustments throughout the bathroom renovation. Plus, I loved the fact that Luke had set up a social media presence (you can check out his Instagram here), so I could stay up-to-date with the renovation while working in the office. And ultimately, my husband and I loved how transparent he was with his work – it made us feel comfortable from the get-go, and set the bar for what we could expect for our own experience.
Jamie-Lee
Our bathroom has been completely transformed into something amazing all thanks to Luke and his team. Top quality service & efficiency. We can't thank them enough and would highly recommend them for anyone looking to renovate. Thanks Luke !
Lindsay from Potts Point, NSW
Bought complete items for my bathroom reno from these guys, very helpful staff who made it a pleasent experience.
Christina from Redfern, NSW
The friendly service of Luke and Teresa was impeccably great from the day of choosing what we wanted to the finshed reno. Great work guys much appreciated! Looks great! We'll recommend to family and friends.
Haley From Camden, NSW
Hi Luke, working with you was great! Thanks for all the help in creating my incredible bathroom! Your design complemented the rest of the house. Will most definately recommend you to others looking for a new bathroom
Regards, A.A
Alicia from Burwood, NSW
Originally we were going to purchase our fittings from other popular bathroom shops, although i am glad we went with lukes bathrooms as they had a wide variety and were very competitive with pricing, very happy and we reccomend him to anyone looking for quality fittings hassle free.
Alex From Surry Hills, NSW
Had a major bathroom renovation, Luke and his team made it a bliss. Work was completed before the estimated time. I am 110% satisfied with theIr excellent work. Recommend to all my friends and colleges. Great work!
Joseph from Croydon, NSW
Job was undertaken in a proffessional manner. Always on time. Tradesmen reliable. Job was always left clean. Great person to deal with. Respectful team
Helen from Hoxton Park, NSW
The bathroom renovation Luke and his team did on our ensuite was first rate. The design suited the space perfectly and the finished product is exactly what we envisaged. Nothing was too much trouble and everything was spotless when the tradies finished. Highly recommend.
Theo from Baulkham Hills, NSW
We gave Luke a very short timeframe to do a very small but not straight forward complete bathroom renovation. Every day someone was here to do work and Luke checked in regularly to see the progress and to make sure we were happy. Each tradesman did a superb job from the guys who gutted the room to the painter who worked through until 9pm to get the job finished. We are very happy with the end product and would highly recommend Luke's Bathroom Renovations to friends and family. Thanks to Everyone involved.
Kelly from Alexandria, NSW
Our bathroom has just had a total renovation and it looks terrific and everything works perfectly. Luke has been unfailingly cheerful and given excellent advice. He has assembled an impressive team of helpful, skilled and enthusiastic tradesmen. Any of the usual small glitches were all fixed fast, cheerfully and with no hesitation at all. We are really pleased with the whole job and more than happy to recommend this great team!!"
Heather from Glebe, NSW
Very happy with the service and the timeline from start to finish. Used another company for our ensuite and had nothing but trouble, including cleaning up the mess after it was finished. Did not want to use them for the Main Bathroom so used Lukes Bathroom Renovations.  Different story altogether. Trades people were polite and prompt. Work was done efficiently and the site was left neat and tidy. Lot less stress with Luke and overall very happy with the result."
         Sofia from Harrington Park, NSW
Father and Son Team, Easy to work with, met all of my requests even starting early to accomodate my needs. Tiling is excellent, all even and lined up beautifully. Reasonable pricing for amount of work. id have no hesitation of re-hiring. Highly Recommended! Thanks Guys "
Lynn from Miller, NSW
Money well spent. The boys laid 50sqm internal and 50sqm external on my uneven floor. They levelled the floor before starting and the job is flawless. The team were friendly, efficient and trustworthy. Thanks a million Luke, Sam and Pierre. These guys are great. "
Josh from West Hoxton, NSW
Reasonable price very good finish "

Troy from Belimbla Park, NSW
Fast, friendly and efficient service "

Katrina from Edmondson Park, NSW
Luke was fantastic. Good communication in lead up to the job letting me know exactly what was happening. Fast efficient and clean in executing the job. With our kitchen installation we employed a number of trades for different aspects of the job, Luke and his father were the nicest that we had to deal with very friendly and no bother to them. we have an odd extension that was built in the 70's, nothing is straight or level and every trade just moaned about it, which I always had to reply so what its not like I'm going to knock it down and rebuild just because you can't get a flush line on the kickboards etc etc etc so maybe instead of moaning and blowing your cheeks out just get on and do the best job you can. However Luke was great he had a chuckle with us about the walls not being straight and then just got on with the job, fantastic results and he also explained methods for us to fix issues that the irregular extension posed. I'd thoroughly recommend them for your tiling job! "

Neil Lutton
Excellent job. Very efficient and clean and the job looks good. "

Lavinia from Thirlmere, NSW
Very professional. Did a great job and in my budget. Very quick and would recommend the team. "

Lavinia
It was very good!. He was very punctual, neat and he did a very high quality job. "

Marc from Castle Hill, NSW
I would happily recommend Luke for their fantastic work of floor tiling. They were very helpful and accommodating. "

Linggen from Kingsgrove, NSW
fantastic job, real gentlemen Thanks guys "

Steve from Londonderry, NSW
I would happily recommend Luke and Sam they did a fantastic job of my kitchen floor. They were very helpful and accommodating "

Felicity from Hurstville Grove, NSW
Very neat cuts, well spoken team. Thanks for the job guys highly recommended!! "

steve
They were very helpful and on time. The job was excellent. Couldn't find any better tiler. They were superb! "

Andrew from Thirroul, NSW
job was done perfectly. great service. "

Aycer from Jamisontown, NSW
Luke's bathroom renovations were amazing and did such a great job with tiling of our house, called up one day and they started the next, they were very patience and the workmanship was just brilliant. Recommend them to anyone. Great job boys "

Sophie